* Disclosure: I participated in this campaign as a member of the SITS Girls. I did receive compensation however all opinions are my own. *
A few years ago when my Husband and I were buying our first home we hit a few brick walls. One of the first things we quickly realized was that my husband had a few marks on his credit that needed to be fixed. The bank does a credit check that goes back as far as 7 years. Thankfully the things we needed to fix were minor pay offs. Had we had Credit Karma™ we would have know these were there and it would have saved us one of the headaches we encountered. We also found out that my Husbands Social Security number had been used to file a tax return and that put our closing date on hold for a while. Talk about a major headache. Now, we are on top of things with my Husbands credit.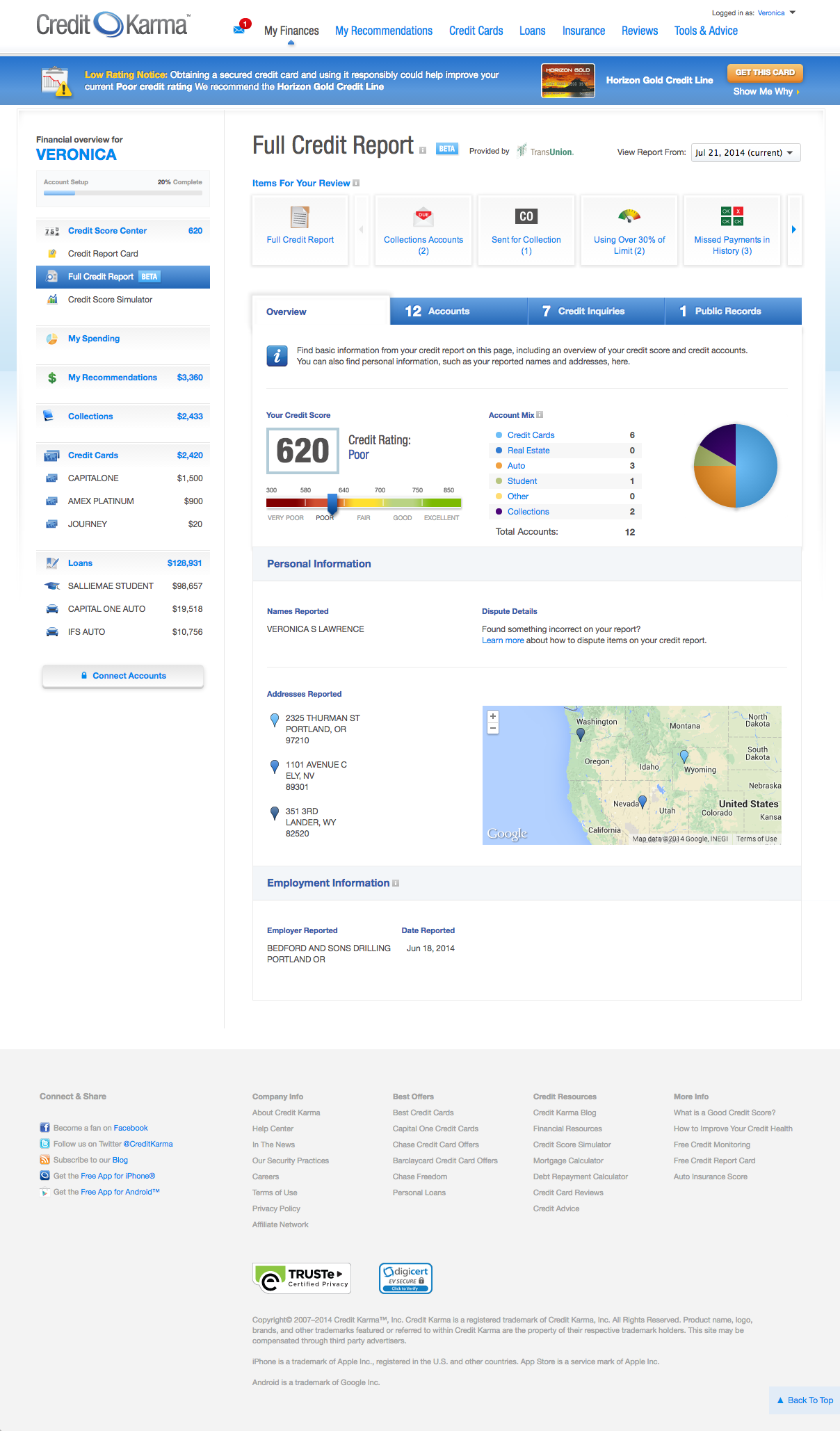 Credit Karma™ not only shows you your credit score they also show you ways to improve it. My credit is not so hot so I am doing a TON of reading and taking notes on the site on how to rebuild my credit and get it back up.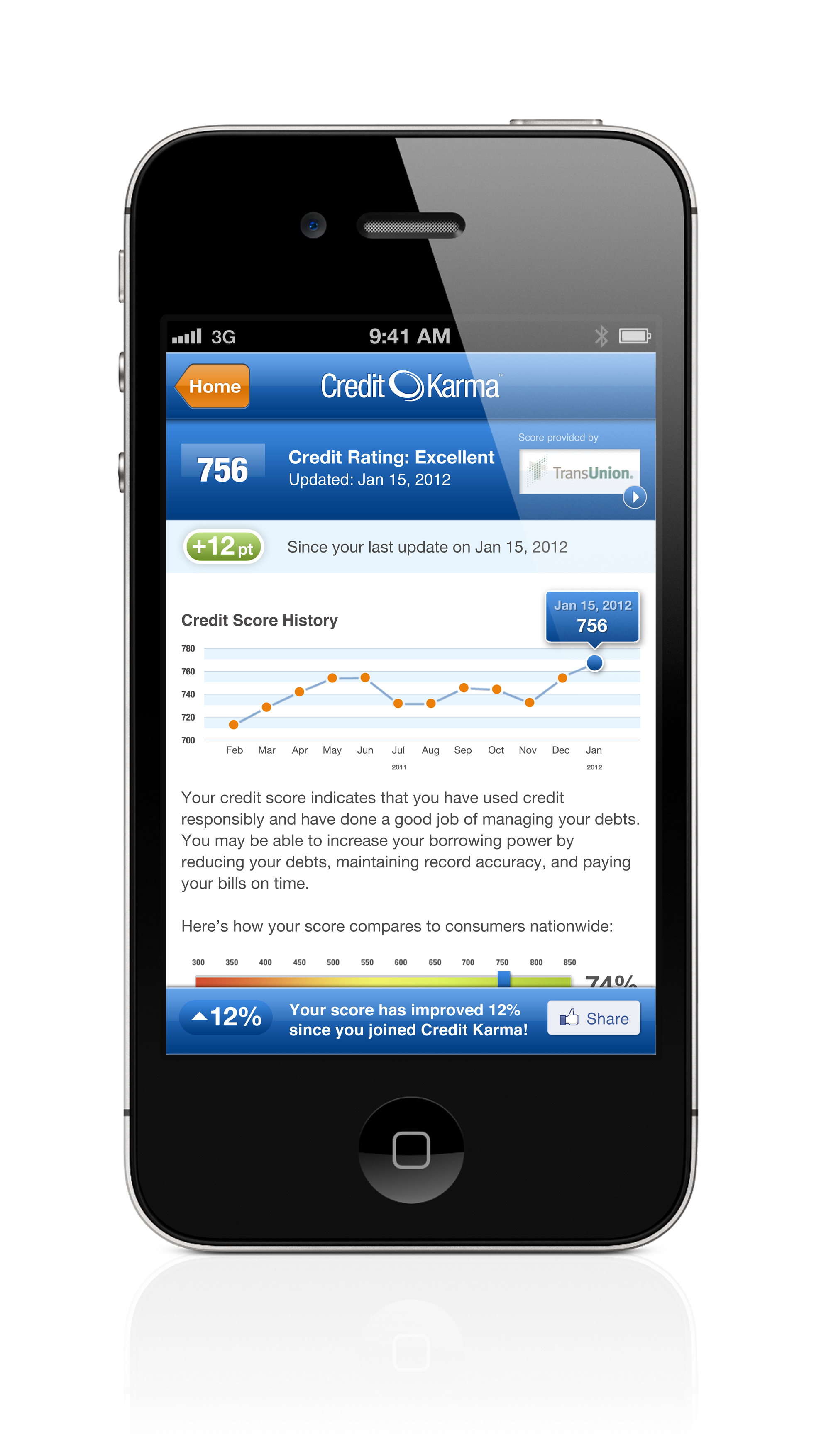 Here's a few things Credit Karma™ wants you to know:
Credit Karma™ is mission-oriented and pro-consumer. They want to put you back in control of your credit data.
Your credit score is the most defining metric of your overall financial health. It's going to determine whether you're approved for a home, apartment, car, credit card — and will even be used to evaluate whether or a not a company should hire you. An excellent credit score means you will get the best interest rates and best benefits — it will literally save you money.
Credit Karma™ provides your weekly credit score and report, credit monitoring and more — all completely for free.
With Credit Karma's™ free credit monitoring, your credit report is monitored by Credit Karma™ on a daily basis, and they notify you of any significant changes on your report — many consumers use redit monitoring as an added layer to prevent identity theft.
Credit Karma™ offers abundant tools and resources so that you can fully understand your credit data and what impacts it — they want you to take control of your credit and finances, and they help you to do so.
A cornerstone of Credit Karma's™ mission is assisting consumers with shopping for financial products. They've worked with more than one hundred lenders (credit card issuers, loan providers) so that they can feature products and offers tailored to each member's unique credit profile.
Credit Karma™ is able to match credit and personal finance profiles with financial products that make sense, removing a big pain point when it comes to shopping for credit.
With more than 30 million members, Credit Karma™ is able to conduct in-depth analysis of the likelihood you will receive credit approval. And because of their large membership, Credit Karma™ also offers really useful user reviews so consumers can understand how satisfied others are.
Consumers are often confused by the sheer number of credit scores available; there are more than 50 FICO branded scores from each of the major credit bureaus. The score offered by Credit Karma™ is not an educational score — it's a real score. And the TransUnion credit report is one of the three credit reports used to evaluate consumers when it comes to lending decisions.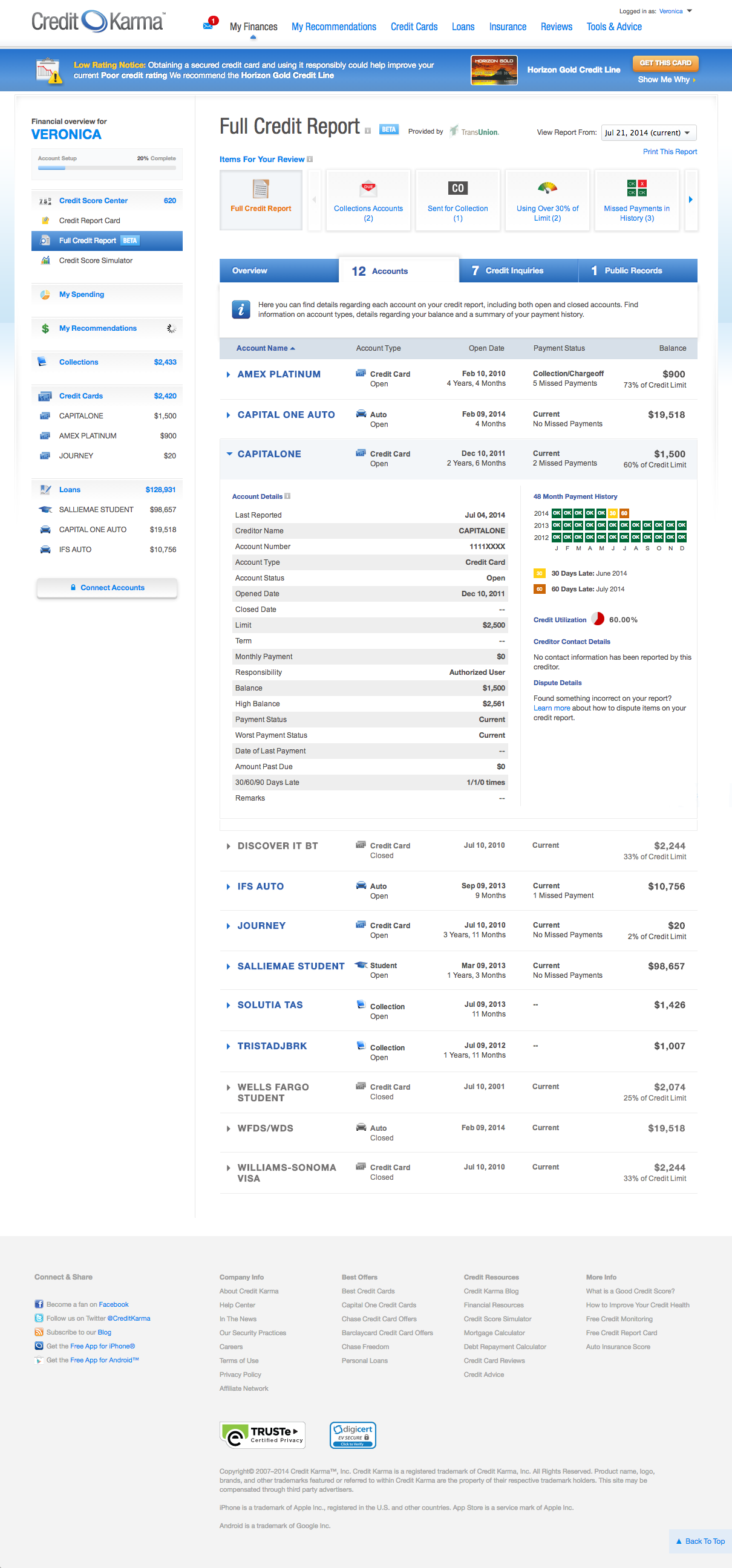 So, now I have to ask are
you
monitoring your credit score?
Credit Karma™ is completely FREE!
This is a sponsored post written by me on behalf of the Credit Karma™