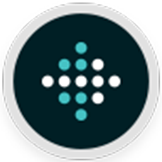 Are you ever curious as to how the rest of the 50 states are doing during this terrible winter?
Fitbit has a new
weathermap
on their site where you can see the average number of steps per person, per state as well as the average temp.
I have made plenty of excuses as to why I cannot get out and run but Jersey ranks #20! I should have no
excuses.
Factors like walkability and urban density tended to play far bigger roles in the results, as states with large, walkable cities like New York and Boston, as well as Washington D.C., ranked near the top of the list. In fact, there were even huge differences in activity between neighboring states with nearly identical weather, like New York and New Jersey and Michigan and Ohio. There were also some evident regional trends, with southern states tending to rank near the bottom of the list and states in the northeast and northwest faring better.
Seeing this weathermap shows me that I can get out and move just as all of these other #noexcuse people can.
Do you have a Fitbit? What are some of your favorite features? And how to you get the motivation to get out in the cold?